From North to South, each Italian region has its own customs and traditions, especially on holidays like Easter. In each Italian region, there are traditional Easter desserts with a history. This is a collection of the most famous Italian Easter Desserts.
One of the things that I find most fascinating about Italy is how different the traditional foods are even going from one city to another, a few kilometers distance. Some ingredients and recipes are traditional to a specific area and they'll be very difficult to find outside of that area.
Some of these Italian Easter Desserts are known and loved all throughout the Country and beyond, while some of them are hidden gems you can only taste if you travel to that specific region at that specific time of the year. Or if you make them yourself following these delicious recipes, that is!
If you want to complete your Italian Easter Menu, also try the delicious Torta Pasqualina, a traditional ricotta and spinach savory pie.
Jump to:
Colomba is most definitely the most popular and most loved Easter dessert in Italy. It's very similar to the Christmas Panettone, but it has a dove shape to celebrate Easter. It's from the region of Piedmont but you can find it in every Italian region around Easter.
Colomba Italian Easter Dove Bread
Colomba Italian Easter Dove Bread, a delicious sweet yeast bread, bake it with your favourite fillings, chocolate chips, candied fruit, raisins or even plain. The Perfect Sweet Bread for Easter Breakfast, Brunch or even Dessert. Italian Easter Bread You know it's almost Easter in Italy when every g…
Check out this recipe
Pastiera is another Italian favorite (and one of mine too). I have yet to meet someone who doesn't love this delicious pie with sweet ricotta filling. Originally from Naples, this delicious pie is a very popular delicacy.
Pastiera Napoletana
Pastiera is an Italian classic made with ricotta, wheat berries and candied fruits scented with the fragrance of orange blossom! #pastiera #easterrecipes #italianrecipes #pastieranapoletana
Check out this recipe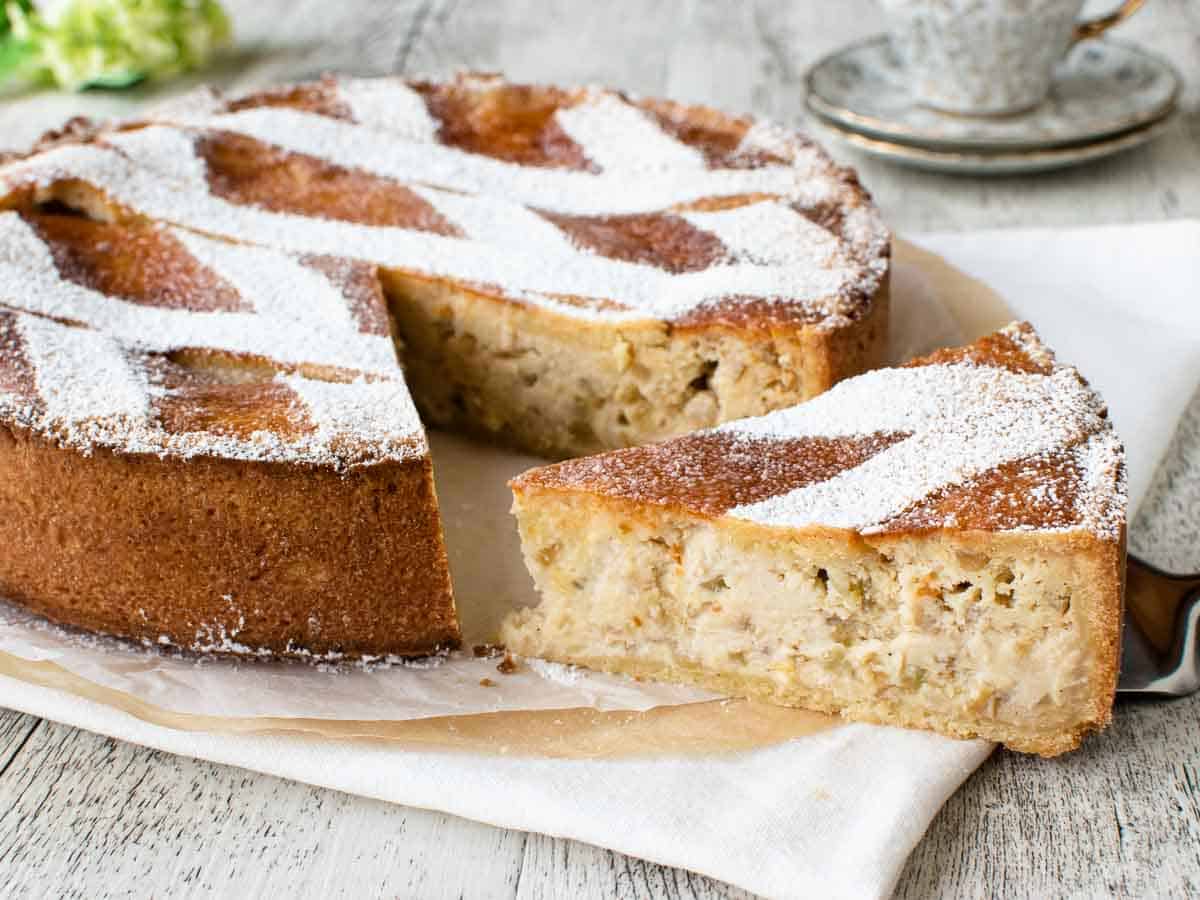 Another famous Ricotta dessert, this time from Sicily. Cassata is also loved by most Italians. It's not only delicious with its ricotta filling and liqueur-soaked sponge cake but also very beautiful with colorful decorations made of marzipan and candied fruits.
Cassata
Cassata is a Sicilian cake made from sweetened ricotta, layered with slices of liqueur soaked sponge cake covered in green almond paste and decorated with candied fruit. To say it is decadent is an understatement.
Check out this recipe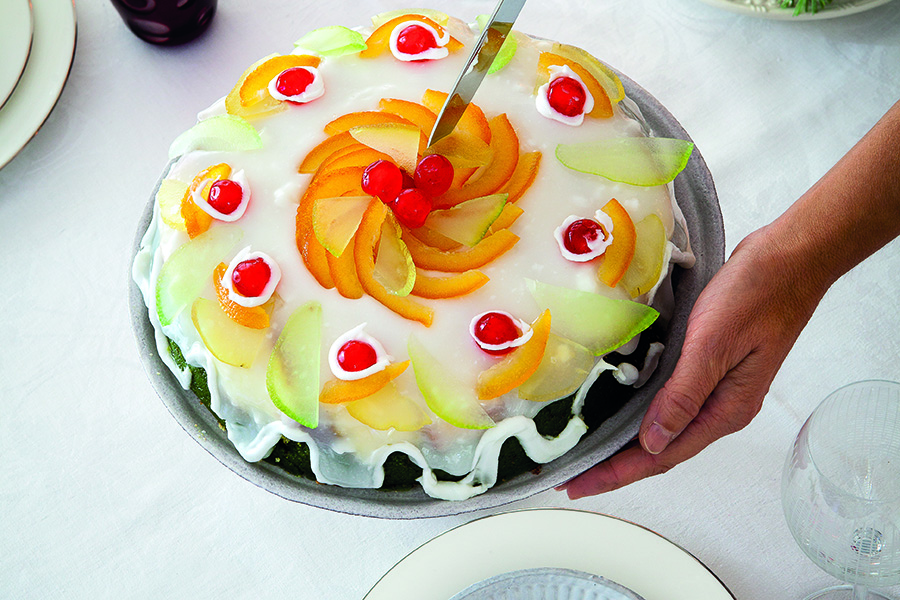 Tuscany's traditional desserts are as usual more modest and simple in flavors and ingredients, coming from peasant traditions. Pan di Ramerino are simple sweet buns flavored with spices, raisins, walnuts, and rosemary. All typical Tuscan flavors.
From a Florence bakery: Easter's pan di ramerino - Juls' Kitchen
Pan di ramerino is a Florentine Easter bread which belongs to the Tuscan tradition of sweet breads, enriched with spices, olive oil, raisins, walnuts…
Check out this recipe
The shape reminds of the Christmas Panettone, but it's missing the raisins and candied fruits the flavor of aniseed
Tuscan Easter: Schiacciata di Pasqua | Emiko Davies
Tuscans have a simpler palette for sweets – the most traditional Easter treat is the Schiacciata di Pasqua, a fluffy, sweet bread scented with the unmistakeably Tuscan aroma of aniseed. It's basically Tuscany's answer to Milan's panettone.
Check out this recipe
Probably one of the most internationally famous Italian desserts, especially in the US, is the sweet Easter Bread. A soft braided brioche that holds colorful eggs. It has various names and shapes in several Italian regions.
Italian Easter Bread (Pane di Pasqua)
How to make Italian Easter bread. Braided soft, sweet and buttery brioche style bread baked with fun colourful eggs and bright sprinkles.
Check out this recipe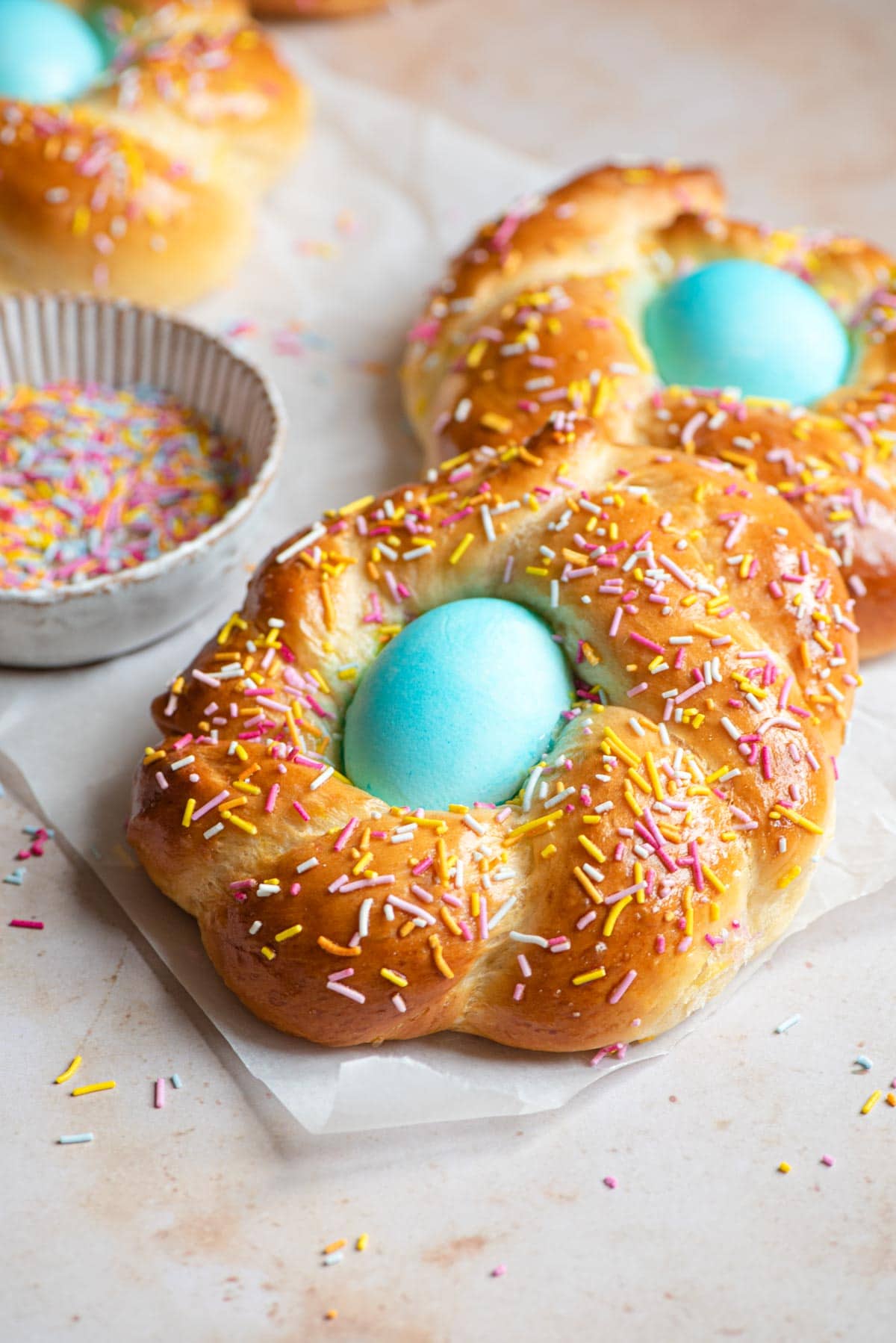 Pardulas are delicious small ricotta pies that even though can be found year-round in the island of Sardinia, they're a traditional Easter treat. The saffron and citrus give the ricotta cheese an incredible aroma that makes you crave more.
How To Make Pardulas - Sardinian Saffron And Ricotta Tarts
Pardulas - also known as pardule and called "formaggelle" in Italian - are one of Sardinia's favorite sweets. Much like seadas, these star-shaped tartlets change their name depending on the region of Sardinia where you
Check out this recipe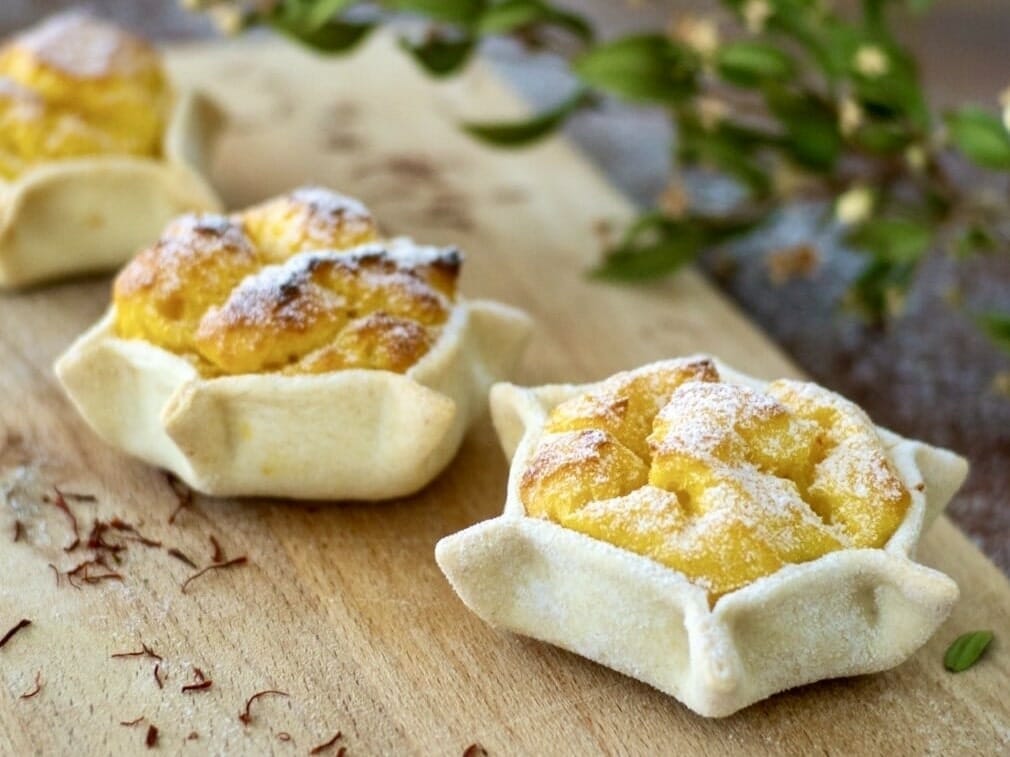 Ciaramicola is a traditional cake from Umbria and not only is it a delicious lemon cake topped with meringue, but it's also pretty with its pink color from the traditional Alchermes liqueur.
Ciaramicola : Italy's Easter Lemon-Spice Cake for Lovers
Ciaramicola, a lemon spice cake, covered with merengue and topped with sprinkles, is a classic Easter cake from the Perugia province of Umbria. It is customary for a woman to give one to her lover or fiancé on Easter morning as a symbol of her affection.
Check out this recipe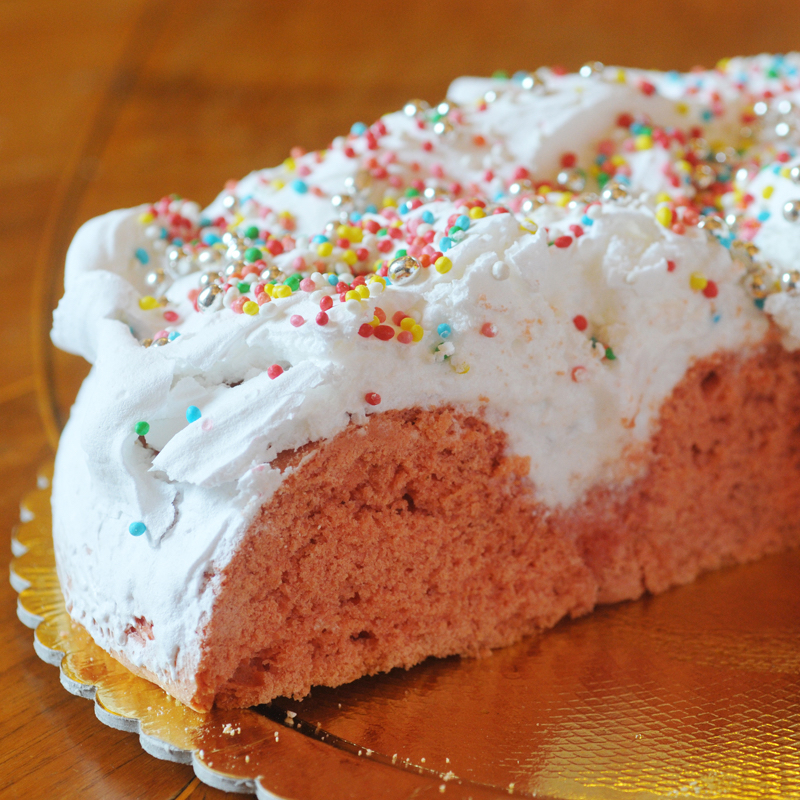 In the shape of pastry egg nests, similar to the Easter Bread, these cute cookies are an Easter tradition from the island of Sicily. Easy to make and pretty to gift.
Sicilian Cuddura - Italian Easter Cookies
What a colourful delight! Topped with sprinkles, these Sicilian cuddura each nest an egg ready to celebrate Easter!
Check out this recipe
This is the sweet version of the most famous savory Casatiello from Naples, a bread filled with cheese and meat, also traditional for Easter. The particularity of this cake is the flavor given by the spices and the traditional Strega liqueur.
Casatiello Dolce Sweet Casatiello - Authentic Italian Recipe
The Casatiello Dolce (Sweet Casatiello) is a cake symbol of the Easter tradition together with the Neapolitan pastiera. Casatiello Napoletano.
Check out this recipe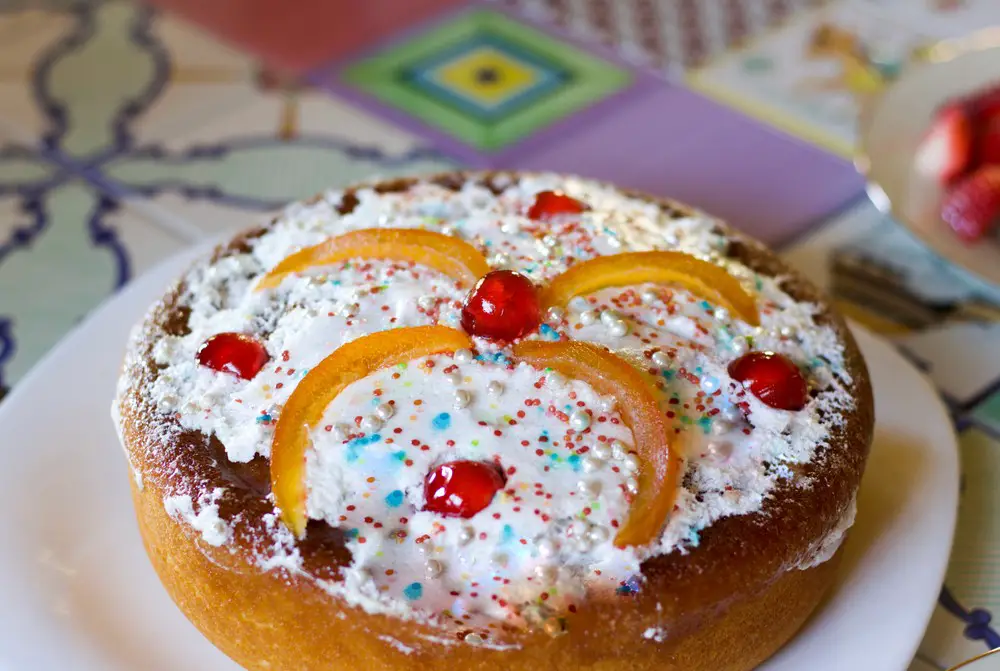 ---
FAQ
Which is the most eaten Easter dessert in Italy?
Undoubtedly, the most iconic Italian Easter dessert is the Colomba cake. It's the only traditional cake that broke the regional barriers and became common and loved in the whole Country.
How is Easter celebrated in Italy?
Depending on how religious a family is, Easter would start with mass in Church and then be celebrated with a big lunch with the whole family. Big chocolate eggs are also gifted to all children (and sometimes lucky adults).
What are the most common Italian Easter dishes?
Each region has its own traditional dishes, just like desserts. But usually, on the Italian Easter table, there are always hard-boiled eggs (blessed in Church during the Easter morning mass) and roasted lamb as a main course.